EU Tender procedure for communication campaign, Milan
Support to ActionAid Italia for a procurement process according to EU-PRAG, Milan, Italy.
The process aims to select a communication agency to design and coordinate a Pan-European communication awareness and engagement campaign in the framework of the project "Food Wave – Empowering Urban Youth for Climate Action" (EuropeAid/160048/DH/ACT/Multi), funded by the European Union, leaded by Comune di Milano and involving 21 cities in 17 countries.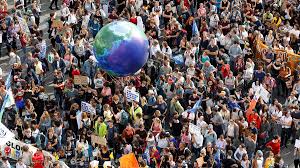 THINK GLOBAL has been appointed as consultant to support and facilitate ActionAid, project implementing partner, in all the procurement procedure steps; THINK GLOBAL has consequently deployed a 3 members strong team, beside ActionAid Italia staff, including a senior Team Leader, a procurement expert and a media & campaining expert.